Meet The team
Who makes it all happen
DG9 Community Radio is made of of a wide range of people, with a wide and varied range of skills and talents.
It is these people that make a radio, a community radio.
So lets meet our radio family.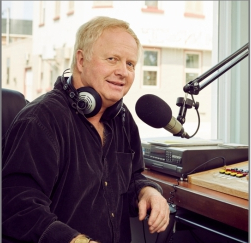 Andy Mack
Presenter on Sounds of Scotland Thursdays @ 9pm and Mondays @ 2pm
For the past 16 years Andy Mack has been playing a great weekly mix of Scottish Music, from Bothy Ballads through to the Bagpipes, and everything in between. From Jimmy Shand to Matt McGinn, The Alexander Brothers, Runrig, Gaberlunzie, and the Red Hot Chilli Pipers, with some cheery chat, and occasional interviews. 
Andy was born in Fyvie, Aberdeenshire. He spent the first few years of his life in the NE of Scotland with the Doric,where he developed his wry sense of humour. Andy spent his teenage years growing up in Ayrshire in the heart of Burn's Country, where he developed his love of Scottish music and history.
A very progressive Dairy Farmer for many years, Andy farmed in Scotland, Canada and in the USA. After retiring from farming in 2002, he returned to Canada from the USA to channel his enthusiasm in a new direction.
Andy is a renown Burn's lover, growing up in the Ayrshire farming community in the footsteps of Robert Burns, he's acknowledged as being well-read on the life and works of the bard. Andy annually hosts and performs at Burn's suppers across the country.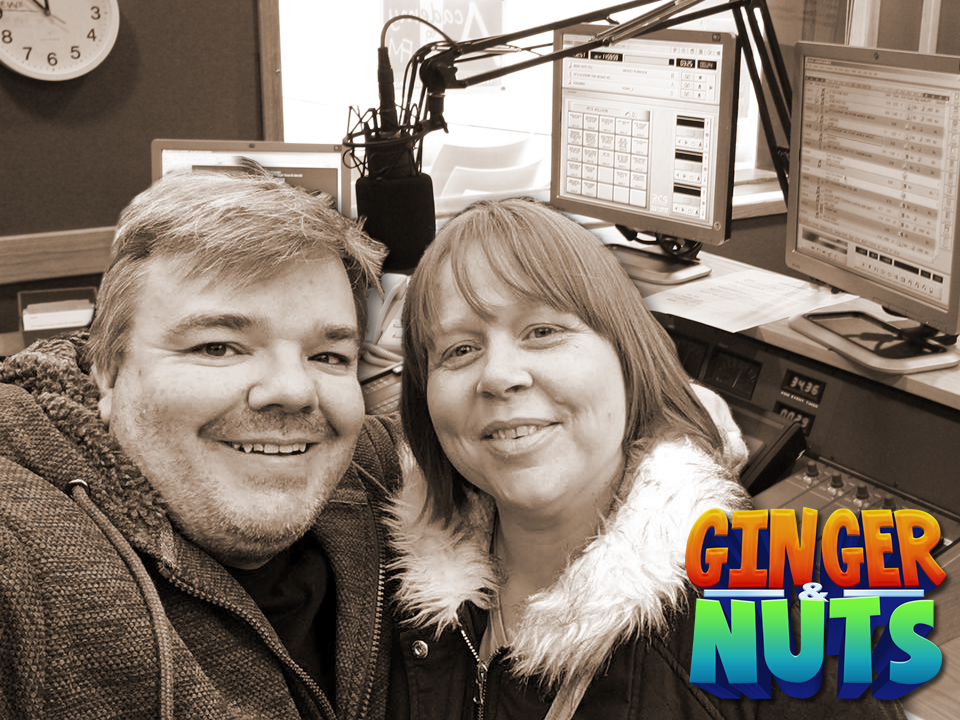 Ginger And Nuts
Presenters on Ginger and Nuts Monday & Thursdays @ 9pm
Ginger and Nuts are a cheeky and unpredictable duo who make chores like ironing, cleaning and gardening less boring! Their unique ability to engage and interact with listeners helped them to achieve 'Best Community Radio Show' status.
Every week, they update listeners with the latest stories that caught their eye, as well as fun competitions and interviews with extraordinary guests from all over the world.
The have interviewed big names like Britt Ekland, Gloria Gaynor and Keith Lemon, and have also worked in partnership with big brands like Disney On Ice, Halo Top Ice Cream, Empire Cinemas, and Lush.
Off Air, Darren ('Nuts') struggles with anxiety and depression, as well as Fibromyalgia – a chronic debilitating disability.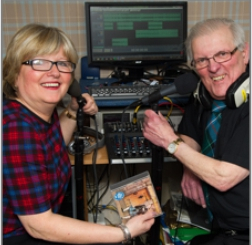 John ''The Prof'' Matheson
Presenter on Highland Fling Fridays @ 7pm and Wednesdays @ 1pm
John Belongs to the village of Spinningdale in Sutherland in the north of Scotland, but now lives in the Seaside town of Nairn on the Moray coast for the past 37 years.
His interest in Scottish music began at an early age, when John was about 7 years old he learnt to play the fiddle, which he still does (or as some folk might say he is trying to play the fiddle). He compares at many functions all over the north and north east of Scotland, including many appearances on the stage of The Eden Court Theatre in Inverness.
John was involved with Moray Firth Radio in Inverness for around 26 years, behind the scenes at first, then progressed to sometimes guest presenting on Scottish music programmes while the regular presenter was on holiday, he then became regular presenter of a "Piping Hot" programme, and for 8 1/2 years co-presented a three hour weekly programme of Scottish music and song, "All Scottish" John was also involved in Hospital Radio in Inverness for many years.
John's main occupation was with the Scottish Ambulance Service which he served with for 30 years before retirement almost 10 years ago.
He has been a member of Nairn & District Pipe Band since coming to Nairn, he is the present Drum Major, a position he has held for the past 14 years.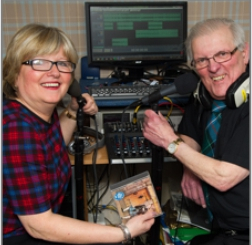 Sandra Burt
Presenter on Highland Fling Fridays @ 7pm and Wednesdays @ 1pm
Sandra is only one of a few female Scottish Music radio presenters in Scotland. Originally from Oban in Argylleshire, Sandra has lived in Nairn in Morayshire for many years. She has known John "The Prof" for a number of years. Sandra's involvement with Highland Fling came about when she agreed to do a "slot" on the Mod, which was being held in Oban. The rest they say…..is history. Sandra loves listening to Scottish Music, as she was brought up in the land of the Gaels. Sandra listens to all the music before hand and researches the artists. Sandra and John have lots of fun and laughter recording and producing the show.
New  Shows
Here at DG9 Radio our aim is to provide local content for our listeners, local issues and interests brought to you by local people.
Want to Be a Guest or a Presenter?
Do you have an idea you want to share? Would you like to host your own show?
Contact us via this form
We are always happy to hear from you. 
If you would like to share your opinion or ideas please contact us using this form.
If you would like to Join Us please use the signup form.